2022-2023 Fellowship Award Announcements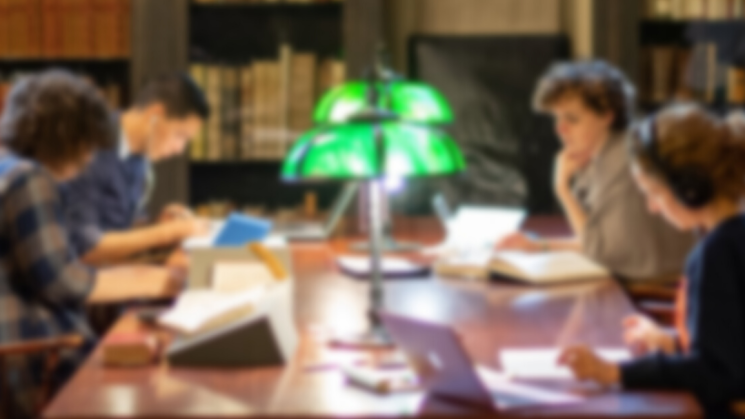 The JCB is delighted to announce fellowship awards for 2022-23. Fellows will be working on the extraordinary range of research projects that the JCB's extraordinary collections support; from 16th century Indigenous language materials to the early 19th century Caribbean, across, around, and along the early Americas our fellows are exploring the depth of JCB materials from fresh perspectives.

We are excited to welcome these fellows to Providence, both in person and in our virtual spaces, as we begin a new year with new programming, and new collaborative potential. We're also pleased to welcome fellows from our own Brown University campus, including our first faculty sabbatical support fellow and our joint postdoctoral fellow with the Center for the Study of Slavery and Justice. Bringing together those who seek and who will share knowledge about the critical study of the early Americas, as we are poised to open our renovated front doors and digital space, the JCB looks to a dynamic year ahead.
Long-Term Fellowships

Long-term fellowships are supported by grants and by generous donors. Long-term fellows for the coming year include:

Carmen Alveal, "A comparative study on land appropriation in Portuguese America and Hispanic America," Donald L. Saunders Research Fellow.
Michael Becker, "The Rule of the Lash and the Rule of Law: Amelioration, Enslaved People's Politics, and the Courts in Jamaica, 1780-1834," JCB-Brown University Center for the Study of Slavery and Justice Postdoctoral Fellow.
Mary-Alice Daniel, "'Negra' Restorative Work on Hidden Black History and Lore," Donald L. Saunders Research Fellow.
Linford Fisher, "America Enslaved: The Rise and Fall of Indigenous Enslavement in the English and American Atlantic," JCB Brown Faculty Sabbatical Support Fellow.
Casey Schmitt, "The Predatory Sea: Human Trafficking, Colonization, and Trade in the Greater Caribbean, 1530-1690," National Endowment for the Humanities Postdoctoral Fellow.
Camille Serchuk, "Border Control: Cartography and its Frames in European Early Modernity, 1500-1650," R. David Parsons Research Fellow.
Angelica Serna Jeri, "The Experience of Writing and the Life of the Archive: books and manuscripts in the Colonial Andes," William S. Reese Endowed Fellow.
Sarah Pearlman Shapiro, "Women's Community of Care in Revolutionary New England," Interdisciplinary Opportunities Fellowship, Graduate School, Brown University.
Vikram Tamboli, "Black Powers and Bush Work: Rumor, Race, and Trafficking in the Guyanese-Venezuelan Borderlands, 1740—2020," National Endowment for the Humanities Postdoctoral Fellow.
Short-Term Fellowships

The JCB's short-term fellowships are supported by the generosity of donor funds including the JCB's Maria-Elena Cassiet Fund For Spanish American Studies, the Interamericas Fellowship Fund, the JCB Center For New World Comparative Studies Fund, the Helen Watson Buckner Memorial Fund, the Maury A Bromsen Fellowship in Latin American Studies, and the Ekstrom Fellowship for the Study of Women and Gender. Short-term fellows for the coming year include:
Arielle X Alterwaite, "Empire of Debt: Haiti and France in the Nineteenth-Century World."
Francisca Marcela Andrade Lucena, "Tracing worlds, making times: Afro-Cuban historiographical notes and the dynamics of abakuá ritual."
Carlos Diego Arenas Pacheco, "Translating Late Medieval Classics into Nahuatl: The Imitation of Christ."
Daniel Astorga, "The Map within the Map: The Map of Tenochtitlan within the Map of Tenochtitlan and the Gulf of Mexico (1524)."
Chris Baldwin, "An Empire of Plunder: Slavery and the Prize Economy in the British Caribbean, 1739-1763."
Alvaro Caso Bello, "The Business of Empire: Madrid's Agentes de Indias and the Professional Representation of Colonial Interests in Spain, 1776-1830."
Yoer Javier Castaño Pareja, "Trans-Pacific and Trans-Andean commercial circuits between the West of the New Kingdom of Granada and the Virreinato del Perú during the 17th century."
Aldri Cela, "The Reconfiguration of Ecclesia in an Atlantic Perspective, 1511- 1579."
Jana Cerna, "The Olfactory Memory of the Mexican Flora and European Sensibilities."
Camille Cordier, "Food Consumptions and Markets in the cities of Saint-Domingue, 1690s-1780s."
Hannah Cusworth, "What is gained when more people are included in the study of mahogany?"
Daniel Dawson, "The Crashing Waves: Knowledge Networks, Intelligence Gathering, and the Politics of Negotiation in Seventeenth-Century New Granada."
Manoel Domingos Farias Rendeiro Neto, "Black Soils, Red Waters, White Empires: The Amazonian Roots of Racialized Agriculture in Atlantic Tropics (1755-1840)."
Eiver Miguel Durango-Loaiza, "La llave de la Tierra Firme": Trade and Imperial Crisis in a Black and Indigenous Caribbean (1748-1830)."
Natalia Gandara, "Islands for science: The Juan Fernandez archipelago and the construction of environmental knowledge about insular spaces from the 1750s to 1900."
Alejandro Garay Celeita, "Green Cosmologies: Indigenous Peoples and Plants in Early Modern South America."
Leo Garofalo, "The lives and actions of Blacks in Cuzco from the 1530s to the 1690s."
Thomas Hallock, "The Epic of Florida: Poems by Juan de Castellanos, Bartolomé de Flores, and Alonso Gregorio de Escobedo."
Adam Jasienski, "Disgust and the Transgression of Bodily Boundaries in Early Modern Catholicism."
Shawon Kinew, "Old Masters in the Blood: Italian Renaissance and Indigenous Artistic Traditions."
Oliver Laband, "Santos Varones in Jesuit education - Understanding Jesuit conceptions of masculinity through their educational initiatives in New Spain."
Yuen-Gen Liang, "Between a rock and a desert place?: European conceptions of northern Africa in the Age of Exploration."
Suzanne Litrel, "Negotiating Dutch Brazil: Portuguese Atlantic Resistance and Renewal, 1580-1654."
Alanna Loucks, "Montréal, 1642-1763: A Crossroad of Networks and Connections."
Samira Moretto, "Outside views: the flora of Latin America from the perspective of travelers in the 19th century."
Molly Nebiolo, "Constructing Health: Concepts of Well-Being in the Creation of Early Atlantic Cities."
André Novaes, "Encounters and South American myths: The El Dorado as a co-produced imaginative geography."
Sarah Pearlman Shapiro, "Women's Community of Care in Revolutionary New England."
Beatriz Carolina Peña, "Manuel Jalla, a Slave from New Spain, Attacks Slavery (Boston, 1708)."
Taylor Prescott, "Jamaican Maroons: A Study of Subversion, Symbolism, and Complicity from 1800 to 1850."
Viviana Quintero Marquez, "El Africa in America: Black Life, Rebellion, and Economic Revival in the Atlantic World of Cartagena de Indias, 1720 – 1810."
Guadalupe Rodriguez, "Antonio Ricardo's Print Shop, from New Spain to Peru."
Antonio Ruiz Caballero, "The manuscripts of José Juan Aparicio Maya: texts, concordances and contexts."
Elizabeth Schmidt, "Food Anxieties and the Making and Unmaking of Colonial Identities in the 18th c British Atlantic."
Andréa Slemian, "Colonial petitions: government circuits and rights in the Portuguese America (c.1750-1808)."
John Sullivan, "Disaster and urban planning in the Spanish Atlantic (Italy and Spanish America)."
Ricardo Uribe, "The Gregorian Calendar in the New World: Protestant Traders and Indigenous Catholics in Quest of Universal Time."
Tadeo Valverde-Molina, "Framing two centuries of news: the Aviso historico…by Alcedo y Herrera in the making of power and drama."
Peter Villella, "Of Ruin and Rebirth: The Evolution of Aztec History, 1521-1625."
Daniel Wasserman-Soler, "Luis de Granada's Book of Prayer and other written works."
Tara Zanardi, "The Porcelain Room at Aranjuez: Charles III, Imperial Politics, and Natural History."
Adriana Zenteno Hopp, "Shifting Pasts, Alternative Futures: The Making of Identities in the Colonial Andes."