A Curatorial Conversation: North American Indian Treaties at the JCB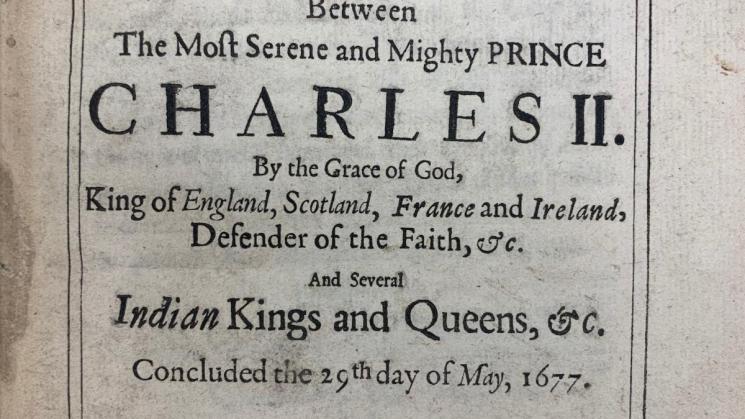 The JCB's Annual Reports, especially the ones written by Lawrence C. Wroth, constitute a seemingly inexhaustible mine of intellectual stimuli for scholars of the Early Americas. "There are few colonial source materials that have greater historical and literary interest," says Wroth in the 1926 report, "than the treaties between the people of the middle colonies and the Indians of the Six Nations." Wroth was fascinated by the rhetorical force of the treaties, "this truly American type brought into being through the friction of two alien races crowding each other for the same soil."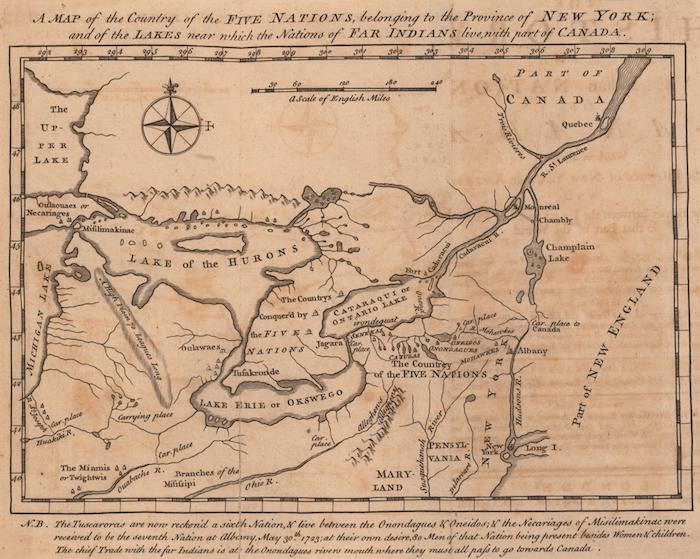 The Library's last public event of 2020 will be devoted to the North American Indian Treaties. Our guest speakers will be Scott Stevens, Associate Professor at Syracuse University and citizen of the Akwesasne Mohawk Nation, and Richard Ring, Deputy Executive Director for Collections and Interpretation at the Rhode Island Historical Society.
Scott Stevens, friend of the Library and member of our Academic Advisory Committee, will center his talk on this treaty printed in Boston in 1735. 
A former acquisitions librarian at the JCB and a specialist in rare books, Richard Ring will talk about the North American Indian Treaties as a corpus, with a focus on the appreciation that Wroth expressed for these books. 
Lawrence Counselman Wroth was a Librarian and a scholar who led the JCB from 1923 through 1957. He passed away fifty years ago, on December 25, 1970, a few days short of his eighty-seventh birthday.