Educational Orders in Mesoamerica: Toward a View from Five Schools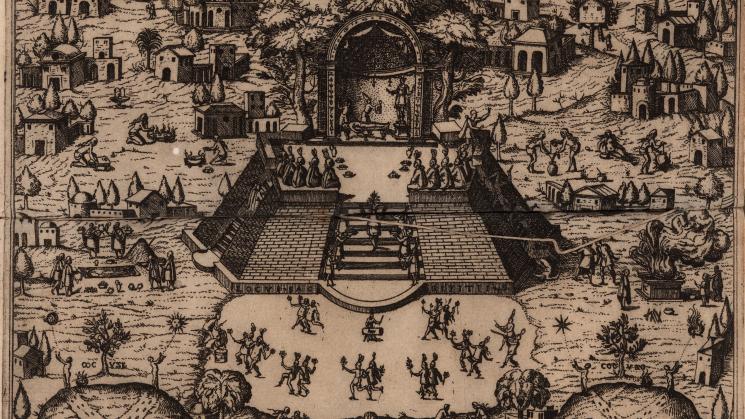 Please join us for a presentation by JCB Fellow Franco Rossi (MIT, National Endowment for the Humanities/John Carter Brown Library Associates Fellow).
This talk explores what we know about Precolumbian education systems and how these changed at the violent onset of European settler colonialism in Mesoamerica. It examines material records of how different curricula and educational orders were crafted and transformed over time, including original archaeological research about an ancient institute of Maya learning found at the site of Xultun, Guatemala (dated to 750-800 CE). It contextualizes this Xultun "school" and its uniformed order of students and teachers within broader discussions of formalized educational orders in the region, with attention to differences in institutional approaches, the politics of literacy and curating expertise about the natural world. These archaeological findings are considered in the context of material records and historical accounts from a growing body of investigations, including evidence from bookmaking and ancient murals and their colonial destruction. It shows how a comparative microstudy of 'schoolcraft' over time opens much larger questions about how specific educational curricula and societal hierarchies both reflect and shape broader projects of statecraft and empire.