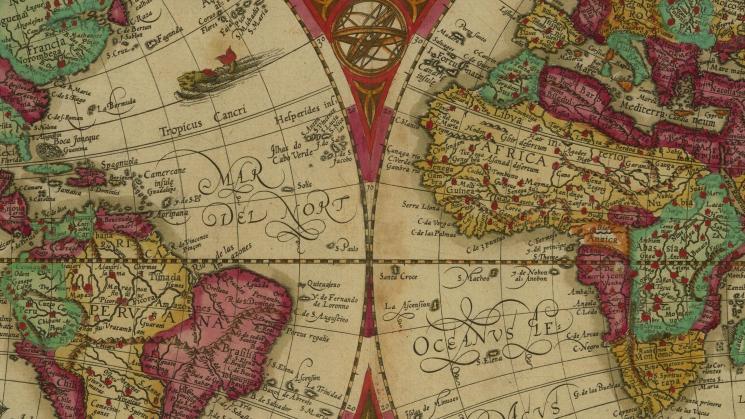 Join us for "Far-flung Neighbors: The Cape Verde Islands, São Tomé and the Portuguese Settlement of the Eastern Atlantic, 1420-1520," a lecture by maritime historian David Abulafia of the University of Cambridge.
In the fifteenth century the Portuguese settled four separate archipelagoes in the eastern Atlantic, over a vast space of water, all of which were previously uninhabited. This meant that they created human societies from scratch on territories such as the Cape Verde Islands. How does one create a society from scratch? What effect does this have on the physical environment? Who came to live in such places? How did the discovery of the Americas affect these islands, and how did the islands affect the history of the Americas? With an emphasis on the Cape Verde islands, and with the use of the latest archaeological discoveries there, an attempt will be made to answer these questions.
Reception to follow. This lecture is co-sponsored by the John Carter Brown Library and the Joukowsky Institute for Archaeology and the Ancient World.
David Abulafia, Professor of Mediterranean History at University of Cambridge
Media