Mexico 1519: 5 centuries, 5 objects, 5 approaches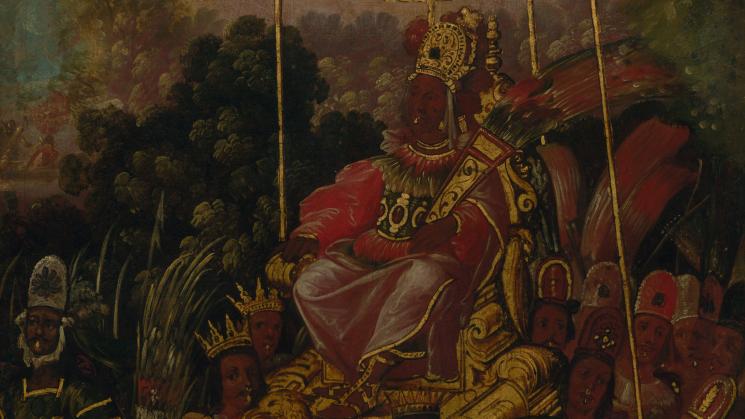 Please join us for a roundtable to reflect on five centuries of indigenous and global narratives since the fateful meeting between Cortés and Moctezuma. Along with moderator Iris Montero, five scholars and former and current JCB fellows — David Colmenares, Jessica Stair, Diego Luis, Mallory Matsumoto, and Matthew Restall — will share their perspectives on five unique objects from the JCB's collection that speak to the local and global effects of the encounter between Spaniards and Indigenous peoples in Mesoamerica.
Cortés's Map of Tenochtitlan (1524): Emblematics and Infra-Politics
David Colmenares (Boston University, Romance Studies)
The Codex Coyoacán, an Art Historical Perspective
Jessica Stair (Brown University, Cogut Institute for the Humanities)
Argensola's Conquista de las Islas Malucas from Pacific Studies
Diego Luis (Brown University, History)
The Vocabulario copioso de las lenguas cakchikel y 4iche from Linguistic Anthropology
Mallory Matsumoto (Brown University, Anthropology)
Cortés' Letters to the King from Ethnohistory
Matthew Restall (Pennsylvania State University, History)
moderated by Iris Montero (Hispanic Studies, Brown University)
This event is co-sponsored by the Department of Hispanic Studies.