Announcement | Library Updating Search and Catalogue System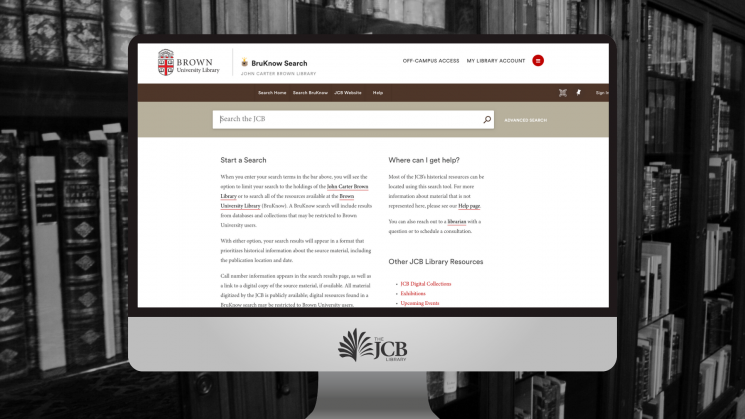 Effective today, Brown University Libraries has launched a new and enhanced Search and Catalogue System, BruKnow.

The JCB Library has embraced this new system, and has its own 'view' of BruKnow, which allows users to automatically limit their searches to the JCB holdings, and many other features!

We are currently working to update all the references to the online catalogue on our website and beyond.
If you need to report a website issue, please do not hesitate in contacting us.

As always, the JCB staff is standing by to support you, whenever needed!