Abolitionist Imperialism in the Archives. Or, How to Prove Racism in Anti-Slavery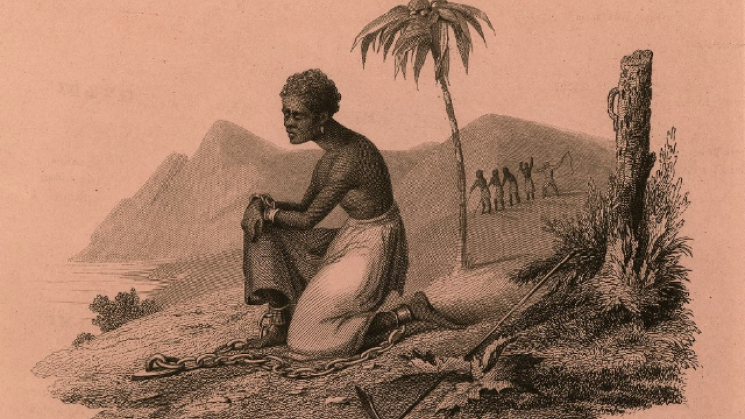 This week our speaker will be Dr Lewis Eliot, a historian of race and antislavery in the British Empire. He completed his BA (Hons) in History and Music at the School of Oriental and African Studies, University of London (2012), MA in History from Queen's University, Belfast (2013), and PhD in History from the University of South Carolina (2021). In August 2021 he will start at the University of Oklahoma as a tenure-track assistant professor of British Imperial History.
In 1807, the British Empire ended its legal involvement in the transatlantic slave trade. The relationship between slavery and imperialism had defined British American imperialism for the preceding three centuries and the end of legal British transatlantic slave trading dramatically altered the Empire's connection to human bondage. As a result, new debates about slavery dominated the first three decades of the nineteenth century. At the same time, enslaved Africans in Britain's West Indian colonies perpetually resisted their enslavement and in so doing forcefully inserted themselves into metropolitan abolitionist discourse. Upon the ending of British slavery in 1834, imperial officials used the language of anti-slavery to negotiate their place in the pantheon of Atlantic states. Using instances of enslaved resistance as illuminating moments that reveal the evolution of both British abolitionism and imperialism, this study explores first the influence of African rebels on British anti-slavery ideology and then the ways in which imperial officials employed abolitionist language in their dealings with Atlantic adversaries.