A Message from Karin Wulf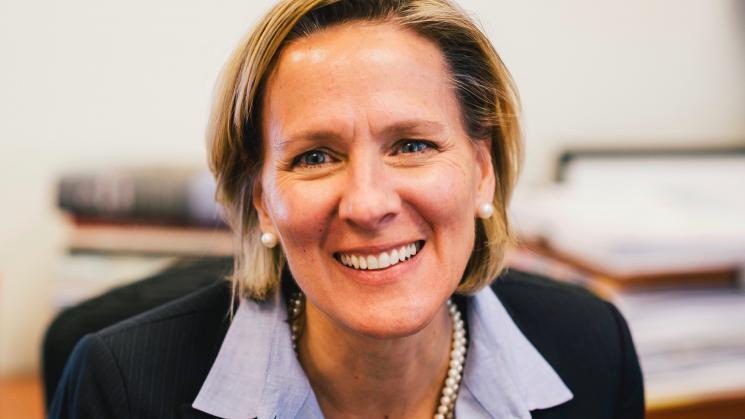 I'm tremendously excited and honored to take the helm at the JCB as the next Beatrice and Julio Mario Santo Domingo Director and Librarian, and to be joining the incredible community at Brown. I'm grateful to President Paxson, the JCB Board, the search committee, and the wonderful JCB staff for having made even more clear what I already knew—this is an extraordinary institution in an extraordinary moment.
You'll all be hearing (lots) more from me soon, but I want to offer two brief thoughts. First, special collections libraries and archives have a distinctive role to play in some of the most urgent work of our time. Archivists and librarians have been writing about and working toward the transparency of our information infrastructure alongside scholars in and outside of the academy thinking about archival biases and silences. I hope to continue to learn from and work with the many communities invested in these issues. Second, I come to this role with a commitment to the collaborative work of scholarship—of knowledge made manifest in this important fashion. It's through the combined and expert work of archivists, cataloguers, collectors, curators, metadata specialists and digital humanists, researchers, editors, publishers, platform aggregators (and more) that we are best able to create and share new understanding. Energizing and supporting this work and partnering with both new and traditional communities of knowledge, including students, will be a key focus for me. The JCB's unmatched collections in the early Americas speak to the depth and breadth of these and other fundamental and urgent issues.
But my first priority is the needs of the outstanding JCB staff, learning how I can best support the work they do and have been doing through this pandemic. I look forward to the work ahead, and to being in conversation with the JCB's community at Brown and beyond.
Karin