Tara A. Bynum, Hodson Trust-John Carter Brown Library Fellow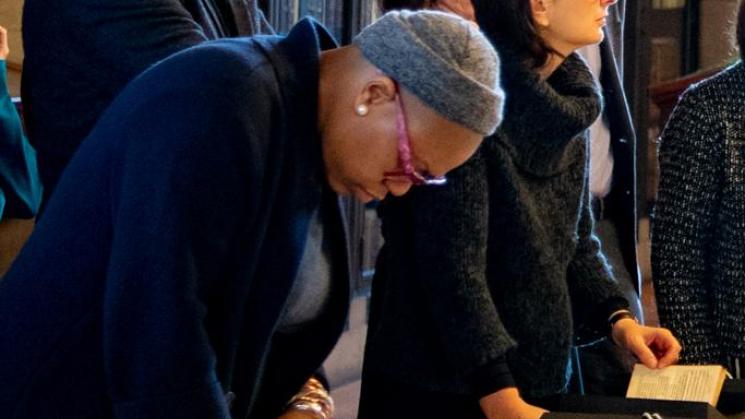 Tara A. Bynum, Assistant Professor of African American Literature at Hampshire College and the 2018-2019 Hodson Trust-John Carter Brown Library Fellow, spent her two-month fellowship refining Reading Pleasures, her forthcoming manuscript from U of Illinois Press. Reading Pleasures "invites scholars, students, and anyone else who seeks to understand our present to witness the realities of good feeling in the quotidian lives of enslaved and freed men and women in 18th century New England." While studying the friendship and correspondence between Phillis Wheatley (whose broadsides and book of poetry are held at the JCB), Obour Tanner, and John Marrant, Tara explored the communities in and around Newport and Providence that also claim friendship with Wheatley. This community connects Wheatley to Obour Tanner and also John Marrant (whose Narrative and 1789 sermon are housed at the JCB) and the Free African Union Society in Newport and Providence.
The Hodson Trust - John Carter Brown Library Fellowship supports work by academics, independent scholars and writers working on significant projects relating to the literature, history, culture, or art of the Americas before 1830.