Translating Late Medieval Classics into Nahuatl: The Imitatio Christi and How to Think About Latin-Nahuatl translation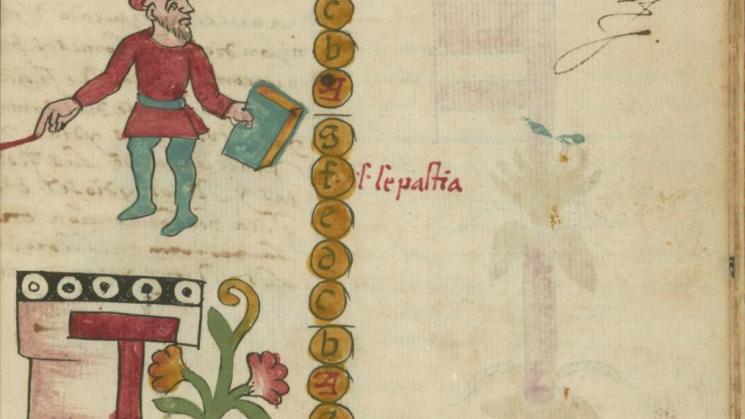 This week, our speaker is Carlos Diego Arenas Pacheco, a 5th-year PhD candidate at the Medieval Institute, University of Notre Dame. His dissertation project, titled "Naturales Letrados: Education and Literature in the Iberian World (Mexico, Peru, the Philippines, Japan, and China; 1530-1640)," explores the role of 'native' intellectuals and their engagement with European literature in the first century of global Catholic missions. His forthcoming articles discuss the reception of Aesop in Japan and India, and the textual sources of Chimalpahin's Relaciones.
This talk will focus on one of the two extant Nahuatl translations of Thomas à Kempis's Imitation of Christ, the Codex Indianorum 23, which is conserved at the JCB. Previously described as commentaries rather than translations, his research wants to problematize our current notions of what a translation is, especially when Nahuatl is the target language. By focusing on the text itself and the intellectual contextures revealed in its choice of terminology, his research wants to emphasise the participation of Nahua intellectuals in its production and the importance of their own ideas on translation.