64 Mexican incunables and counting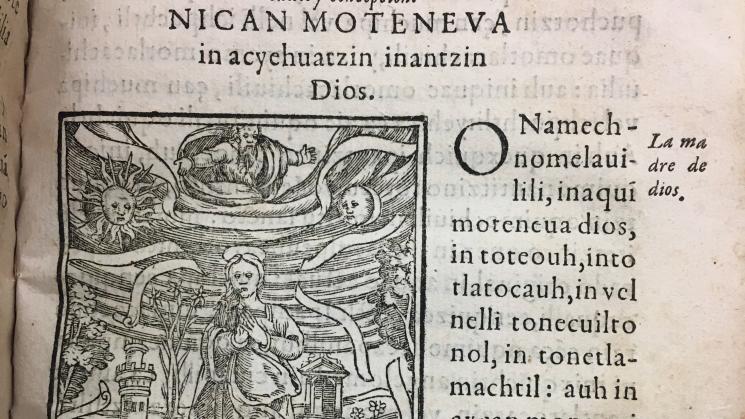 At a 2018 auction in New York City, the JCB made several extraordinary acquisitions that cement the institution's place as one of the leading repositories of colonial Mexican books and printed materials. Prime among them is our 64th Mexican incunable, book printed in Mexico from 1539 to 1600. The Doctrina Christiana by Alonso de Molina is an extremely rare catechism in Spanish and Nahuatl and it joins the 1732 revised edition in our collection, which you can see here. No other institution in the world holds as many 16th century Mexican texts and we are thrilled to add this one to the list.
From this same auction, the JCB acquired: an extremely rare manuscript catechism and census in the Chinantec language of northern Oaxaca (very few indigenous language documents remain); a compilation of manuscript documents on the construction of roads and aqueducts in central Mexico; and a very rare broadside against the Native use of peyote. All of these newly acquired items are available for use by researchers in the JCB's reading room.