Juan Cobo Betancourt, Donald L. Saunders Fellow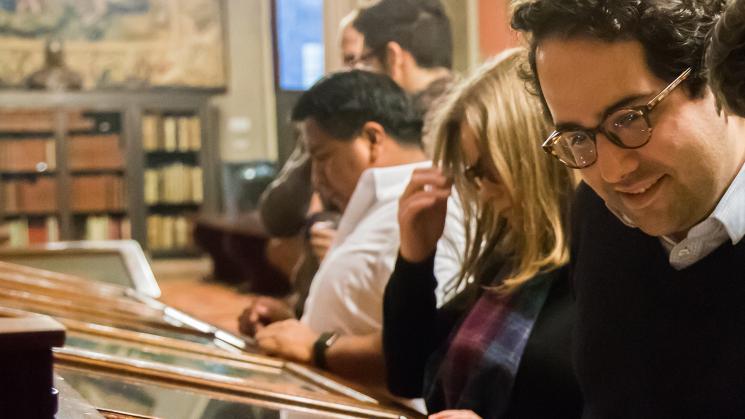 Juan Cobo Betancourt, Assistant Professor of History at UC Santa Barbara, is spending his nine-month Donald L. Saunders Fellowship at the JCB researching and writing The coming of the Kingdom: the Muisca, the Catholic Reformation, and the Spanish monarchy in the New Kingdom of Granada.
This project examines the experience of the indigenous inhabitants of the eastern highlands of what is now Colombia, in the first century after the European invasion of the region in the late 1530s. It explores colonial efforts to transform these people, who came to be known as the Muisca, into subjects of the Spanish monarchy by incorporating them into Roman Catholicism, in a period when Catholicism itself was undergoing profound transformations at a global level in the process of reform and renewal that we know as the Catholic or Counter Reformation. The project explores how indigenous individuals and groups navigated, experienced, and participated in these changes, while reflecting on the broader processes by a colonial society — the New Kingdom of Granada — emerged in this region.
The JCB's holdings are invaluable for this work. Its collection of religious materials such as catechisms and confession manuals are key for understanding these developments around the Iberian world, while the bulk of its indigenous language materials — including a rare 1619 grammar of the Muisca language — were produced by missionaries seeking to make sense of local diversity and communicate their ideas to indigenous audiences. More subtly, the JCB's collection of colonial chronicles and historical works on the New Kingdom of Granada and its neighbors allows us to explore the different ways in which first Europeans and later Neogranadians thought about the pre-Hispanic and early colonial past to make sense of their rapidly changing world.