Vincenzo Coronelli, "Partie occidentale du Canada ou de la Nouvelle France…" Paris : Chez J.B. Nolin, 1688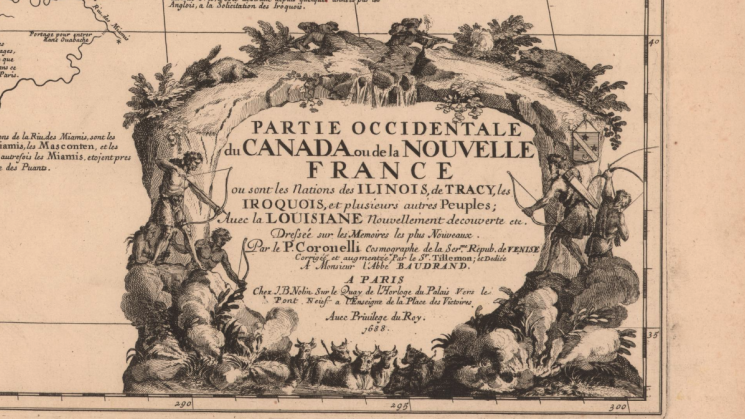 In 2020, the JCB acquired a 10 x 17-inch map of the Great Lakes entitled "La Louisiane…"  made in 1695 by Vincenzo Coronelli, and in so doing added a crucial layer to the JCB's collection of maps of the Great Lakes and upper Mississippi region.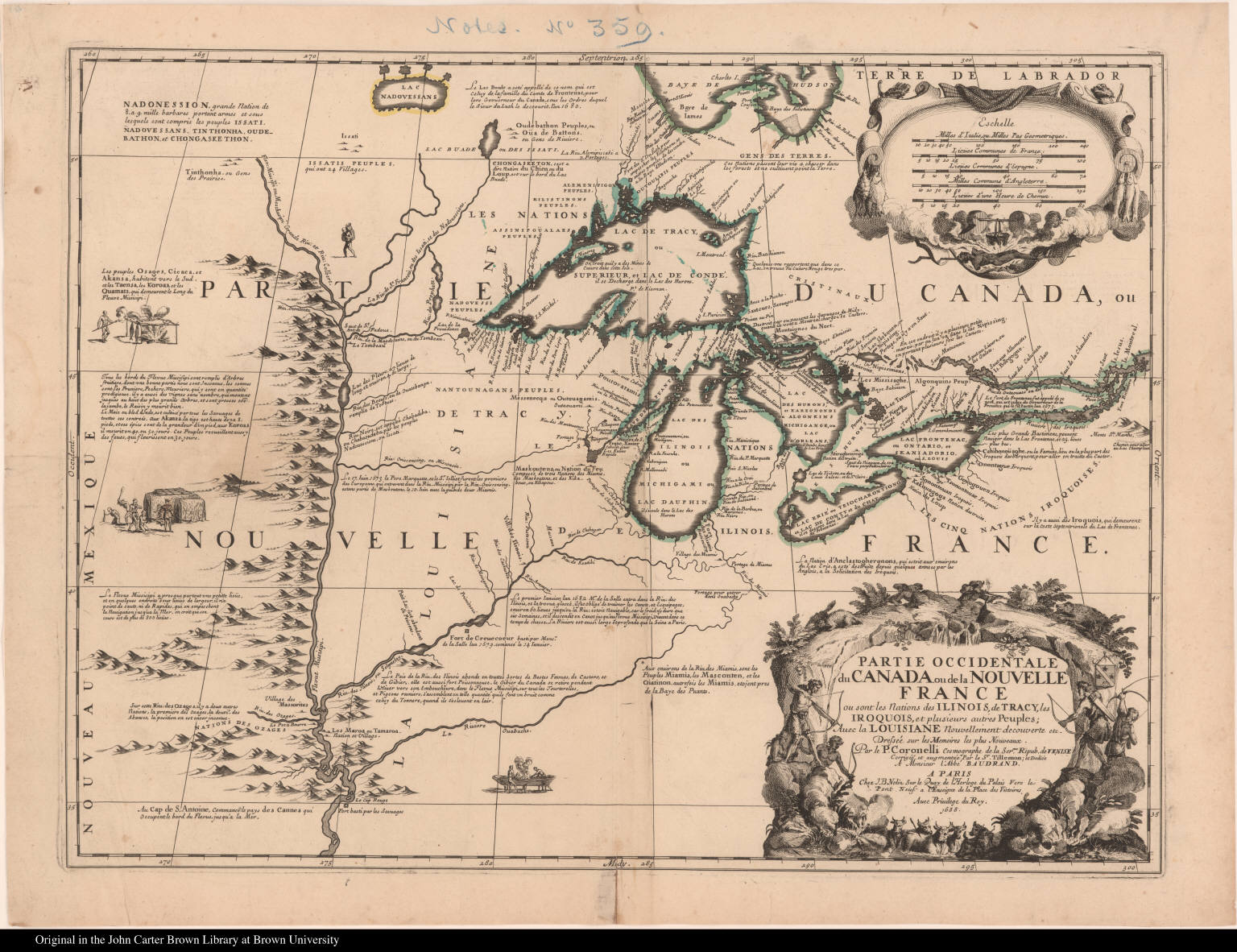 This 1695 map is, in fact, a reduction of a much larger map of the Great Lakes that Coronelli had produced in 1688 in association with Jean-Baptiste Nolin, the official engraver of Louis XIV of France. The JCB acquired this earlier map – entitled "Partie occidentale du Canada ou de la Nouvelle France …" – in 1889, and it is an extraordinary testament both to the expansion of French knowledge of the vast North American interior in the latter seventeenth century and to the mapmaking prowess of Coronelli, who had just completed the enormous globes he created for Louis XIV that stand in the Bibliothèque nationale de France today. 
The "Partie occidentale du Canada…" represents the pinnacle of the series of maps that Coronelli made of the region over two decades: picking up where Nicolas Sanson's maps of the region left off decades earlier (also in the JCB), it is utterly different in scope, scale and ambition. It reveals for the first time the shape of the Great Lakes as we today know them, drawing on geographic information derived from the expeditions of the 1670s and 80s of Lasalle, Jolliet, Marquette, Hennepin and Allouez. In so doing, the map's focus shifts from the Saint Lawrence River Valley, as depicted by earlier generations of mapmakers, westward to the interior and the Mississippi River, showing the evolution of French imperial policy.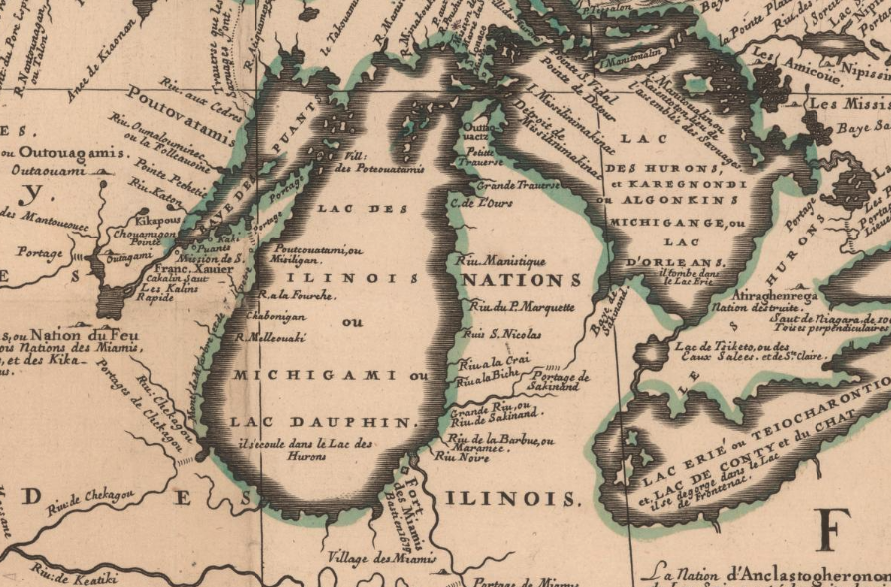 The map is distinguished by a tremendous amount of textual description and ethnographic data, ranging from indigenous food practices to the types of trees growing along the Mississippi, and, above all, displaying dozens of the names of indigenous peoples who lived in and moved through the region, beginning in the highly decorative cartouche but extending throughout the map, thus attesting to the intensely social worlds whose complexity the French were only beginning to grasp. 
With the 2020 purchase of the 1695 "La Louisiane…", researchers can now study the evolution of European mapping of the Great Lakes and Mississippi by consulting, in the same place, this pivotal generation of maps that marked the growing European understanding of the continental interior.
 
Explore the map:

You can close the 'media information' panel to see the map in full.