Meet our 1,000th Fellow: Jody Benjamin, Ruth and Lincoln Ekstrom Fellow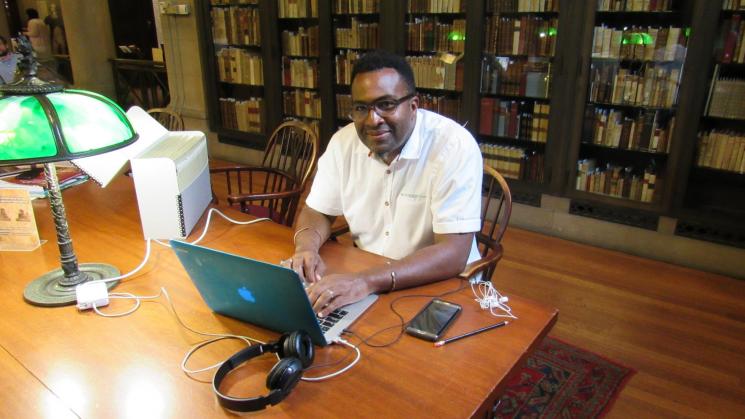 When the JCB's fellowship program began 55 years ago with just two fellows-in-residence, it must have been difficult to imagine ever reaching 100 fellows, let alone 1,000! During the summer of 2017, the JCB welcomed Jody Benjamin, Assistant Professor of History at the University of California, Riverside, who joined us as a Ruth and Lincoln Ekstrom Fellow and in doing so became the JCB's 1,000th research fellow.
Benjamin's project "The Texture of Change: Cloth, Commerce and History in West Africa, 1700-1850" analyzes the consumption of textiles across West Africa in a global historical framework. His project, in his words, shows how "the social life of textiles reveals histories of interconnectivity, cultural adaption and translation, constraint and mutability between western Africans and the outside world." This work highlights the broad definition of Americana at the JCB. Records of Providence-area merchants include not only accounts of local business dealings, but European, Asian, and African connections throughout the 18th century. By working at the JCB, Benjamin hopes to "bring early American sources into the mix of European and African sources" with which he is already familiar.