Montevideo: A City Between Empires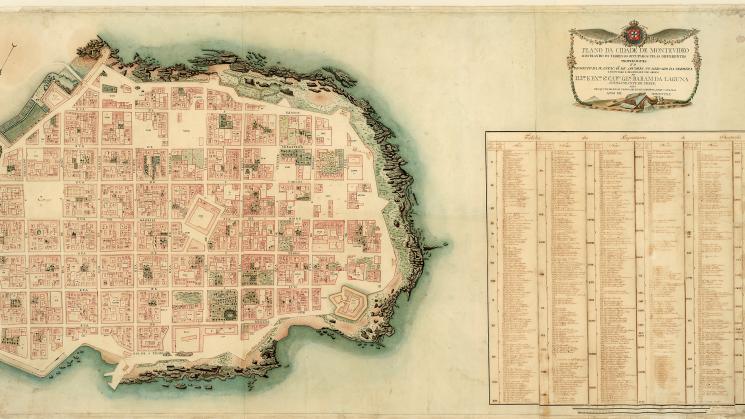 The Rio de la Plata region was one of the most contested areas in the Atlantic World during the eighteenth and early nineteenth centuries. Both Spain and Portugal claimed the area and it was an area of interest to the British. Montevideo–the best port and the most important city located on the northern bank of the Rio de la Plata–is the best example of the turbulent nature of the region. Originally founded by the Portuguese in 1723, the city was conquered and re-founded by the Spaniards in 1726. Later, the city became the most important port of the region, surpassing Buenos Ayres; it harbored not only Spanish ships, but also Portuguese, British, and French vessels. In 1806 and 1807, British troops occupied the city. Finally, during the revolutionary years between 1810 and 1828, Montevideo and the so-called Banda Oriental (the area now known as Uruguay) were fought over by loyalists and the revolutionary forces of the local caudillo, José Artigas. In 1816, Portuguese troops occupied the area and incorporated the region as the Portuguese Província Cisplatina. A group (backed by Argentina) instigated a war in 1825 against the Brazilian empire. Britain, to protect its commercial interests in the region, brokered peace between the many warring parties and Uruguay was created as a buffer state in the region in 1828. Because of the complicated political and territorial disputes in the region, production of maps by various agents of the different Atlantic empires was prolific.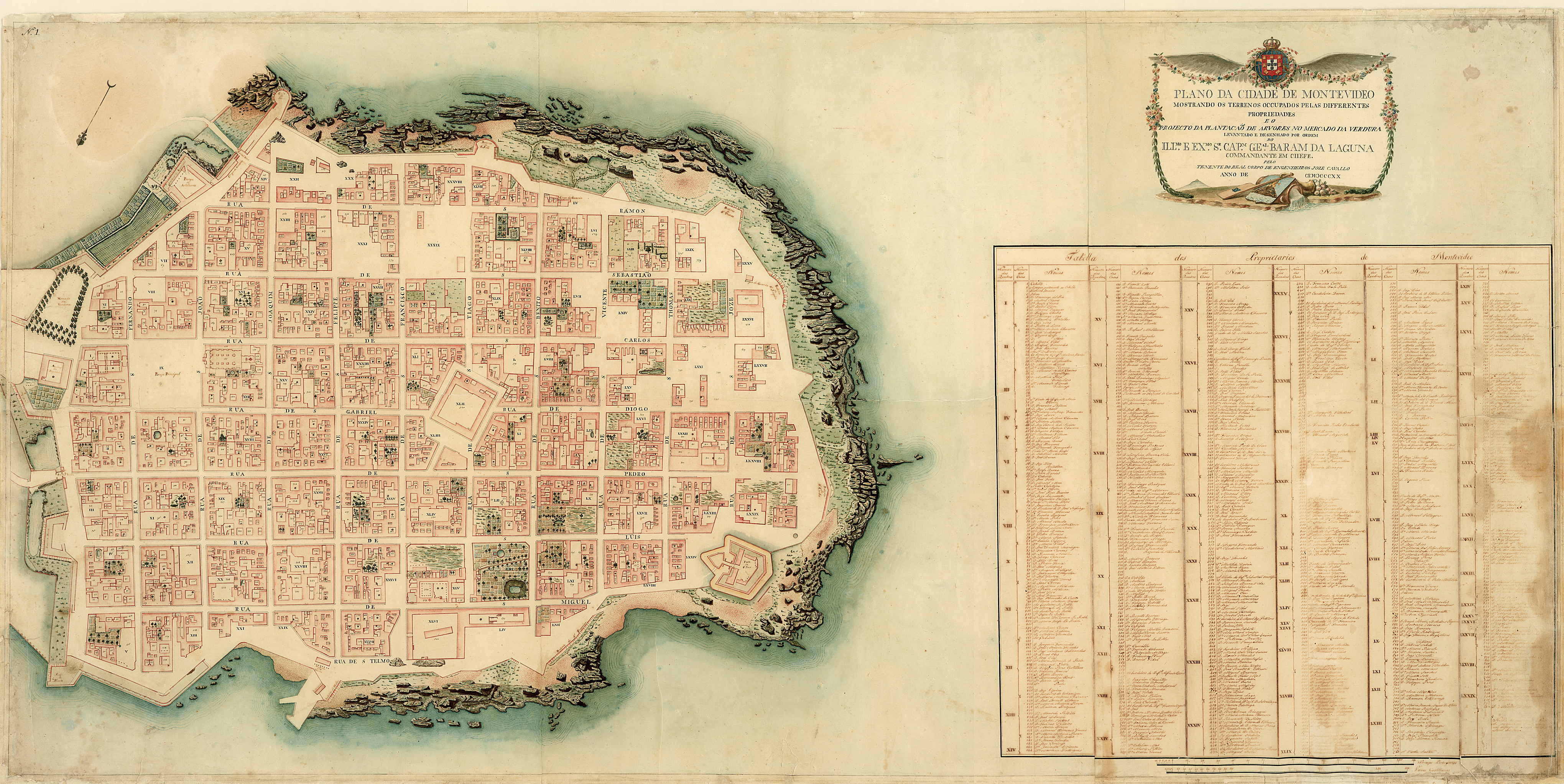 The "Plano da Cidade de Montevideo mostrando os Terrenos Ocupados pelas Diferentes Propriedades e o Projecto de Plantação de Árvores do Mercado da Verdura," a Portuguese map of 1820, is an outstanding cartographic piece for the period. Produced during the Portuguese occupation of the city (1816-1828), it represents in detail the streets, squares and households, providing even a nominal list of house owners. Moreover, the map shows water sources, distribution of trees, open public and private spaces, and presents information concerning an urban project to plant more trees at the city's farmers market. The level of detail offered in this map, and the detailed information about population and urban space in general, makes this map an important piece to the history of cartography in the Americas. Produced in the early nineteenth century, it offers an example of the use of maps to plan and control the urban space in detail. The "Plano da Cidade de Montevideo" is an important piece that will delight not only Latin Americanists, but also scholars interested in urban history, history of cartography, and geography.
Fabrício Prado, September 2008