Engaged Digital Scholarship: The Ticha Project and Zapotec language archival texts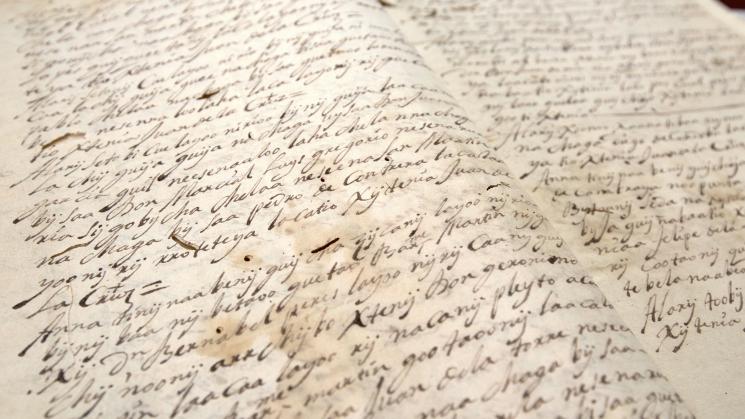 Please join us for a talk and show-and-tell presented by Dr. Brook Danielle Lillehaugen and Dr. Felipe H. Lopez on the Ticha project, a digital text explorer for Colonial Zapotec texts. Zapotec languages are indigenous to Mexico and a community of about 200,000 speakers are practicing them today. Given the endangered status of Zapotec, Ticha seeks to make this corpus of Colonial Zapotec texts accessible to scholars in diverse fields (including linguistics, anthropology, and history), Zapotec community members, and the general public. Learn more about the development and impact of this project at the JCB on Wednesday, March 27, 2019 at 4pm.
Dr. Lillehaugen is a linguist who specializes in indigenous languages of Mexico and co-directs the Ticha project. Dr. López is a Zapotec writer and teacher and co-author of a trilingual Zapotec-Spanish-English dictionary and a Zapotec language textbook. The Zapotec Project can be found at https://ticha.haverford.edu/en/.