Lecture on the African-European Encounter to Kick Off New JCB Initiative (and 75th Anniversary Meeting)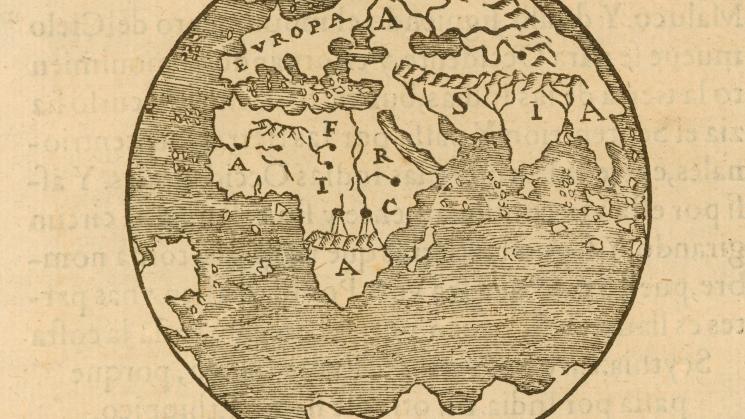 Inaugurating a new initiative in the history of Africa, African Americans, and the History of Slavery and the Slave Trade at the JCB, noted historian Herman Bennett (CUNY Graduate Center) will deliver an evening lecture on Friday, October 4 on the occasion of the 75th anniversary celebration of the founding of the Library's Associates group, created in the midst of the second world war to support the JCB in bringing new materials into its collection.
Bennett will be speaking on the topic of his most recent book, African Kings and Black Slaves (Philadelphia, 2019), which reassesses the earliest contact between Europeans and Africans in the fifteenth century and its implications for centuries of subsequent African-American history in the New World. The lecture will take place at 5:30pm in the MacMillan Reading Room of the JCB, followed by a reception and a display of relevant materials from the collection.
The Library's new initiative, "African Americas", will draw attention to the JCB's significant repository of materials related to the history of Africans in the Americas and sponsor new ways of engaging with the collection at all levels.
In addition to an annual lecture, activities will include earmarked short-term fellowships, a scholar-in-residence program, teaching fellowships, and undergraduate research opportunities and awards.
To learn more about this initiative, go to: jcblibrary.org/initiatives/